Click on badge to go back

Previous lectures

A Selection of Lectures Given to the Society

| | | |
| --- | --- | --- |
| | Spring 1993 | |
| 27th January | "The Sprotborough Story" | Hugh Murray |
| 24th February | "D'Arcy Divergence" | David Waterton- Anderson |
| 31st March | Society Visit to "Leeds Library" | Commercial Street Leeds |
| 28th April | "Heraldry in Halifax" | Donald Hallows |
| 26th May | "The Engravers Art" | Malcolm Long |
| | | |
| | Spring 1994 | |
| 26th January | "Heraldry in the Dales | John Hey |
| 23rd February | "Arms of the Archbishops of York" | Hugh Murray |
| 30th March | "Orders, Insignia & Decorations" | Alan Humphries |
| 20th April | "The Heritage of the Watertons" | David Waterton-Anderson |
| 27th April | "Basic Charges in Heraldry" | Mary O'Regan |
| | "Heraldry on 19th Century Cheques" | Malcolm Lobley |
| 25th May | "The Language of Heraldry" | David Waterton-Anderson |
| | Autumn 1994 | |
| 28th Sept | "Traditional and Non-Traditional Heraldry" | Robert Noel |
| 12th October | "Heraldic Carving & Painting" | John Shaw |
| 26th October | "Arms of the Archbishops of York" | Hugh Murray |
| 30th November | "Flags of the Confederacy" | David Krause |
| 14th December | "Calderdale Calligraphers Workshop" | Jim Winstanley & others |
| | Spring 1995 | |
| 22nd February | Seize Quartiers of Bonnie Prince Charlie" | David Waterton-Anderson |
| 29th March | "Heraldic Sources" | Hugh Murray |
| 5th April | "Yorkshire Heritage Map Design" | Denis Mason-Jones |
| 26th April | "Heraldic Expressions on Buildings" | Peter Thornborrow |
| 31 May | "The Crusades" | Keith Gosling |
| | Autumn 1995 | |
| 27th September | "Livery Collars" | Sedge Smith |
| 11th October | "Heraldic Bookplates" | Harold Storey |
| 25th October | "The Royal Armories Museum" | Nick Bool |
| 27th November | "Maritime Heraldry" | Stanley Dobbs |
| | Spring 1996 | |
| 31st January | "Blasoning Tutorial" | David Waterton-Anderson |
| 28th February | "More Flags of the Confederacy" | David Krause |
| 27th March | "Railway Heraldry" | Hugh Murray |
| 3rd April | "Historic Scripts" | Jim Winstanley |
| 24th April | "Heraldry in Stitches" | Mabel Duxbury |
| 29th May | "Heraldry on the North York Moors" | John Hey |
| | Autumn 1996 | |
| 25th September | "Practice of a Herald Painter" | Romilly Squire |
| 2nd October | "Heraldic Clangers" | Hugh Murray |
| 30th October | Brereton Tomb of Eccles Church | David Butterworth |
| 27th November | "Hatchments" | Hugh Murray |
| | Spring 1997 | |
| 26th February | "Heraldry of Lancaster Castle" | Derrick Walkden |
| 26th March | The Queen's Yeomen of the Guard" | Major Davies |
| 9th April | "Heraldry of the British Prime Ministers" | Pete Taylor |
| 30th April | "Heraldic Bookplates" | Harold Storey |
| 28th May | "Slater's Travels" | Stephen Slater |
| | Autumn 1997 | |
| 24th September | "Oxburgh's Heraldic Glories" | Sir Edmund Paston-Bedingfeld, bart |
| 8th October | "A Tour of the Palace of Westminster" | Robert Harrison |
| 29th October | "The Pearson Room" | Hugh Murray |
| 26th November | "Saints & Symbols in Heraldry" | Stanley Dobbs |
| 10th December | "Hark the Heralds Angels Sing" | Dr Bernard Juby |
| | Spring 1998 | |
| 28th January | "An Idiots Guide to Leeds" | Barbara Mulroy |
| 25th February | "Heraldry in the West" | Hugh Murray |
| 25th March | "The Order of the Bath" | Nan Taylor |
| 15th April | "Heraldry in High Places" | Lesley Holt |
| 27th May | "Military Heraldry" | Col. Ian Swinnerton |
| | Autumn 1998 | |
| 30th September | "The Order of the Garter" | Peter Begeant |
| 28th October | "Heraldry on the Wolds" | John Hey |
| 25th November | "Military Heraldry" | Col. Ian Swinnerton |
| 9th December | "Heraldic Records in the West Yorkshire Archives" | Sylvia Thomas |
| | Spring 1999 | |
| 27th January | "Ceiling Bosses of Aston Parish Church" | Alan Bacon |
| 24th February | "Heraldry in the West Again" | Hugh Murray |
| 31st March | "Heraldic Tour of Westmoreland" | Peter Marshall |
| 14th April | "The Twelve Companies" | Jim Winstanley |
| 28th April | "A-Canting We Will Go" | Bernard Juby |
| 26th May | "Preston Heraldry" | Derrick Walkden |
| | Autumn 1999 | |
| 29th September | "Heraldry in the Antique Shop" | John Allen |
| 6th October | "Holiday Heraldry" | Yvonne Weir |
| 27th October | "Ecclesiastical Heraldry" | Hugh Murray |
| 24th November | "The Escape of King Charles II" | Sedge Smith |
| 8th December | "Percy Pageantry" | David Waterton-Anderson |
| | Spring 2000 | |
| 26th January | "The Housebody Window at Bolling Hall" | Robert Readshaw |
| 23rd February | "Heraldry in Wharfedale" | John Hey |
| 29th March | "The Twelve Companies" | Jim Winstanley |
| 31st May | "Hatching of Hatchments" | Peter Marshall |
| | Autumn 2000 | |
| 27th September | "Hidden Treasures within the York Minster Archives" | Louise Hampson |
| 11th October | "Richard III in York" | Mary O'Regan |
| 25th October | Lion,Leopard or Cat" | John Hey |
| 29th November | "Heraldry at the Battle of Flodden" | John Steel |
| 13th December | "Bradford Heraldry" | David Krause |
| | Spring 2001 | |
| 31st January | "Blue Peter" | Barbara Mulroy |
| 28th March | "Scottish Heraldry" | Alan Bacon |
| 4th April | "Worshipful Companies Again" | Jim Winstanley |
| 25th April | "Heraldry in Staffordshire" | John Mackie |
| | Autumn 2001 | |
| 26th September | "Towton Battle" | Malcolm Healey |
| 17th October | "Heraldry and the Word" | Calderdale Calligraphers |
| 31st October | "Scotland and Yorkshire Heraldic Connections" | Leslie Hodgson |
| 28th November | "Pub Signs" | Eric Brook |
| 12th December | "Bookmarks" | David Krause |
| | Spring 2002 | |
| 30th January | "Some Country Heraldry" | Mary O' Regan |
| 27th February | "Percy Pageantry" | David Waterton-Anderson |
| 27th March | "The Border Rievers" | John Mackie |
| 24th April | "Lancaster Shire Hall" | Derrick Walkden |
| 29th May | "Rocks of Ages" | John Steel Ken Dickinson |
| | Autumn 2002 | |
| 18th September | "ORDER!ORDER!" | Robert S. Harrison |
| 30th October | "Insignia of Office" | Steven J.M. Slater |
| 27th November | "The Archbishops of York" | Hugh Murray |
| 11th December | "Inn Signs West of the Pennines" | Alan Fennelly |
| | Spring 2003 | |
| 29th January | "Do-it-Yourself Lettering and Heraldry" | Calderdale Caligraphers |
| 26th February | "I did it My Way" | Jim Winstanley |
| 26th March | "Philatelic Heraldry" | Peter A Marshall |
| 30th April | "J.R.Planche(1796-1880)" | Colin Lee |
| 28th May | "Heraldic Bookplates" | Harold Storey Dickinson |
Programme : Autumn Session, 2004

Wednesday 15th September
ANNUAL GENERAL MEETING


Wednesday 29th September
CHARLES ALFRED STOTHARD (1786-1821) AND HIS "MONUMENTAL EFFIGIES OF GREAT BRITAIN"
by Richard Knowles, Esq.

Wednesday 27th October
SOME SCOTTISH HERALDRY
by Alan Bacon, Esq.

Wednesday 10th November
Committee Meeting


Wednesday 24th November
ARMS FOR FAMILY AND FRIENDS
by Ralph Brocklebank, Esq.

Wednesday 15th December
QUIZ NIGHT
Come along and join in the fun.

Programme : Spring Session, 2005

Wednesday 26th January
GOING INTO EUROPE
by Mrs Mabel Duxbury

Wednesday 23rd February
THE ARMS OF ROYALTY AND NOBILITY IN HAITI
by Malcolm Lobley, Esq. - cancelled owing to snowy weather

Wednesday 30th March
RICHARD III AND THE COLLEGE OF ARMS
by Philip Jackson, Esq.

Wednesday 27th April
THE WORK AND HISTORY OF THE ASSAY OFFICE


Wednesday 25th May
UNIVERSITY HERALDRY
by Diarmid Pattison, Esq.

Programme : Autumn Session, 2005

Wednesday 14th September
ANNUAL GENERAL MEETING


Wednesday 28th September
ARMOUR
by 'Gothic-Renaissance'

Wednesday 26th October
THE ENAMEL GLASS PAINTERS OF YORK (1589-1792)
by Hugh Murray, Esq.

Wednesday 9th November
Committee Meeting


Wednesday 30th November
HERALDRY ON THE RIGHT LINES
by Peter Marshall, Esq.

Wednesday 14th December
MYTHICAL BEASTS
by Jim Winstanley, Esq.

Programme : Spring Session, 2006

Wednesday 26th January
MEMBERS EVENING
Everyone welcome to see members exhibits

Wednesday 22nd February
THE ARMS OF ROYALTY AND NOBILITY IN HAITI
by Malcolm Lobley, Esq.

Wednesday 29th March
KIRKSTALL ABBEY
by Ms Catherine Baxter

Wednesday 26th April
I'M AN ESSEX BOY
by David Hopkinson. Esq.

Wednesday 31st May
THE BURNELL COLLECTION
by Alan Bacon, Esq.

Programme : Autumn Session, 2006

Wednesday 13th September
ANNUAL GENERAL MEETING


Wednesday 27th September
CASTLE LIFE IN THE 21st CENTURY
by Sir Thomas Ingilby,Bt.

Wednesday 25th October
HERALDRY IN THE DALES
by John R Hey, Esq.

Wednesday 8th November
Committee Meeting


Wednesday 29th November
FIRE SERVICE HERALDRY
by Terry Melia, Esq.

Wednesday 13th December
FULNECK MORAVIAN SETTLEMENT, PUDSEY
by Mrs. J. D. Depelle

Programme : Spring Session, 2007

Wednesday 31st January
LADY ANNE CLIFFORD
by Janet Senior

Wednesday 28th February
ROYAL STANDARDS OF THE UNITED KINGDOM
by Michael Faul, Esq.

Wednesday 14th March
Committee Meeting


Wednesday 28th March
FAMILY HISTORY
by Elvira Willmott

Wednesday 25th April
STANDARDS AND BADGES OF THE WARS OF THE ROSES
by Lloyd A. Powell Esq.

Wednesday 30th May
I'M AN ESSEX BOY
by David Hopkinson, Esq.

HERALDRY DAY on Saturday 9th June at THE ROYAL ARMORIES (LEEDS)


HERALDRY OF THE SEE OF YORK
by Hugh Murray, Esq.

CRESTS AND MANTLING


by James Winstanley, Esq.

RAILWAY HERALDRY
by Peter Marshall, Esq.

"HENRY GOES TO HOLLYWOOD" HENRY V and the Battle of Agincourt


by Robert C Woosnam-Savage, Esq.

Programme : Autumn Session, 2007

Wednesday 12th September
ANNUAL GENERAL MEETING


Wednesday 26th September
A HATCHING OF HATCHMENTS
by Peter Marshall,Esq

Wednesday 31st October
WEST YORKSHIRE ARCHIVE SERVICE


Wednesday 7th November
Committee Meeting


Wednesday 28th November
SPORTING HERALDRY
by Terry Melia, Esq.

Wednesday 12th December
MEMBERS EVENING
Members are asked to bring heraldic items,including slides, which will be of interest to fellow mwmbers

Programme : Spring Session, 2008

Wednesday 30th January
SPORTING HERALDRY
by David Krause,Esq

Wednesday 27th February
LISTED BUILDINGS IN LEEDS & BRADFORD
by Ms. Pat Clark

Wednesday 12th March
Committee Meeting


Wednesday 26th March
AN UNUSUAL HERALDIC QUIZ
by Pauline and Brian Husband,

Wednesday 30th April
THE ARMS OF THE CITY OF YORK
by Hugh Murray,Esq

Wednesday 28th May
THE CREST AND MANTLING
by Jim Winstanley,Esq

HERALDRY DAY on Saturday 17th May 2008 at THE ROYAL ARMORIES (LEEDS)


HAITI - HERALDRY, HISTORY AND A TOUCH OF VOODOO
by Malcolm W Lobley, Esq.

EQUESTRIAN HERALDRY


by James Winstanley, Esq.

"FELAS LETS GO" INSIGHTS INTO THE BATTLE OF AGINCOURT
by Dr. Juliet Barker - Medieval Historian.

BANNERS AT BOSWORTH
by Miss Mary C O'Regan,

Programme : Autumn Session, 2008

Wednesday 10th September
ANNUAL GENERAL MEETING

Wednesday 24th September
BANNERS AT BOSWORTH
by Miss Mary C O'Regan

Wednesday 29th October
THE GUNPOWDER PLOT
by D Gawain Cole, Esq.

Wednesday 5th November
Committee Meeting

Wednesday 26th November
THE BALTIC TRIO
by Eric Dyson, Esq.

Wednesday 10th December
A CHRISTMAS EVENING
An heraldic evening with a difference!! Come and enjoy the fun.

Programme : Spring Session, 2009

Wednesday 28th January
TEMPLE NEWSAM HOUSE
by Miss Polly Putnam

Wednesday 25th February
A EUROPEAN ARMORIAL
by Jim Winstanley, Esq.

Wednesday 11th March
Committee Meeting

Wednesday 25th March
HERALDIC INN SIGNS
by Alan Bacon, Esq.and Alan Fennely, Esq.

Wednesday 29th April
AN ELEPHANT EVOLVES
by Mike Cresswell, Esq.

Wednesday 27th May
BOOK AUCTION
A wide range of books on heraldry to be auctioned off,come and pick up a bargain

Saturday 30th May
HERALDRY DAY at THE ROYAL ARMORIES, LEEDS

Contact Terry Melia on (01422)248225 for further information. You do not have to be a member of the Society to attend - all are welcome. Here are the lectures on the day.

THE ORIGIN OF FABULOUS BEASTS
by Ralph W Brocklebank, Esq.

GO FIRTH TAY SCOTLAND
by Peter A Marshall, Esq.

THE GREAT TWELVE
by James Winstanley, Esq.

BASTARDS
by Stephen Slater, Esq.

Programme : Autumn Session, 2009

Wednesday 16th September
ANNUAL GENERAL MEETING

Wednesday 30th September
THE HERALDRY OF ART
by Keith Lovell, Esq

Wednesday 28th October
CHASING MILLION EYRES
by Ms Jackie Depelle

Wednesday 4th November
Committee Meeting

Wednesday 25th November
WHAT A CANTON CAN TELL
by John Titterton, Esq.

Wednesday 16th December
A CHRISTMAS EVENING
An heraldic evening with a difference!! Come and enjoy the fun.

Programme : Spring Session, 2010

Wednesday 27th January
BASIC HERALDRY
by Miss Mary O'Regan

Wednesday 24th February
THE BRONTES
by Andrew McCarthy, Esq

Wednesday 10th March
Committtee Meeting

Wednesday 31st March
SOME MORE INN SIGNS
by Alan Bacon, Esq and Alan Fennely, Esq.

Wednesday 28th April
SOME BRADFORD FAMILIES
by Ken Dickinson, Esq and David Krause Esq.

Saturday 15th May
HERALDRY DAY
Held at The Royal Armouries in the Bury Theatre. From 10.30am to 4.30pm
This is a Ticket Event. Price (including lunch and parking) £15. Please e-mail mlobley@aol.com for an Application Form - thank you.

HOW THE WELSH COLLEGE AT OXFORD GOT A YORKSHIRE COAT OF ARMS


by Hugh Murray Esq.

THE LIVERY COMPANIES OF THE CITY OF LONDON PART II


by James Winstanley Esq.

HERALDS AND HERALDRY IN THE NATIONAL ARCHIVES


by Adrian Ailes Esq.

CONQUEST - THE ENGLISH KINGDOM OF FRANCE


by Dr Juliet Barker

Programme : Autumn Session, 2010

Wednesday 29th September
DALLYING ROUND THE DALES
by Peter Marshall, Esq

Wednesday 13th October
ANNUAL GENERAL MEETING

Wednesday 27th October
SLIDE EVENING
by Bring any interesting slides you have.

Wednesday 10th November
Committee Meeting

Wednesday 24th November
SHIELD DEVICES OF ANTIQUITIES
by Ian Moxon, Esq.

Wednesday 16th December
A CHRISTMAS QUIZ
An heraldic evening with a difference!! Come and enjoy the fun.

Programme : Spring Session, 2011

Wednesday 26th January
MORE BASIC HERALDRY
by Miss Mary O'Regan

Wednesday 23rd February
SCOTS HERALDRY
by William S Paton, Esq.

Wednesday 9th March
Committee Meeting

Wednesday 30th March
THE JOURNEY OF LADY ANNE CLIFFORD
by Alan Plowright, Esq.

Wednesday 20th April
BEASTLY BOROUGHS AND MONSTEROUS MUNICIPALITIES
by Mike Cresswell, Esq.

Heraldry Day : 21 May, 2011

To be held in the Bury Theatre at the Royal Armouries LEEDS
Cost £15 per head including lunch and parking fees
Please contact Terry Melia on 01422 248225 or e-mail terry@melia.org.uk

SPEAKERS
THE MURRAY ARMS, THEIR SEARCH FOR A GRANT
by Hugh Murray, Esq.

GARTER STALL PLATES
by James Winstanley, Esq.

HERALDRY - A PERSONAL TOUR
by Ralph W Brocklebank, Esq.

HERALDRY - WHAT USE IS IT
by Dr Andrew Gray.

Programme : Autumn Session, 2011

Wednesday 28th September
HERALDIC KNOTTS AND LINKS
by Peter Marshall, Esq

Wednesday 12th October
ANNUAL GENERAL MEETING

Wednesday 26th October
WILLIAM BLIGH
by D.Gawain Cole, Esq.

Wednesday 9th November
Committee Meeting

Wednesday 30th November
HERALDRY ABOUT TOWN
by John Hey, Esq.

Wednesday 14th December
A CHRISTMAS QUIZ
An heraldic evening with a difference!! Come and enjoy the fun.

Programme : Spring Session, 2012

Wednesday 25th January
SOME WEST RIDING FAMILIES
by Ken Dickinson, Esq

Wednesday 29th February
GIBSON MILL AT HARDCASTLE CRAGS by Trevor Moody,Esq

Wednesday 7th March
Committee meeting


Wednesday 28th March
THE HERALDIC GLASS IN THE CHANCEL OF THE NORBURY CHURCH DERBYSHIRE by John E Titterton,Esq

Wednesday 25th April
AN HERALDIC TOUR OF BRADFORD
by David M Krause, Esq.

Programme : Autumn Session, 2012

Wednesday 29th September
GO FIRTH TAE SCOTLAND
by Peter Marshall, Esq

Wednesday 10th October
ANNUAL GENERAL MEETING

Wednesday 31st October
THE ARMS OF THE HONORABLE ARTILLERY COMPANY
by John Tunesi of Liongam

Wednesday 7th November
Committee Meeting

Wednesday 28th November
A WEEK IN MAY
by Chris Helme, Esq.M.B.E.

Wednesday 12th December
A CHRISTMAS QUIZ
An heraldic evening with a difference!! Come and enjoy the fun.

Programme : Spring Session, 2013

Wednesday 30th January
AN ARTISTS LOOK AT HERALDRY
by Jim Winstanley, Esq

Wednesday 27th February
FROM ABERDEEN TO ZETLAND
by Miss Mary O'Regan

Wednesday 27th March
JOHN HENRY'S JOURNEY
by Alan Plowright, Esq

Wednesday 24th April
THE SCUM OF THE EARTH, ENLISTED FOR DRINK?
by John Spencer, Esq.

Programme : Autumn Session, 2013

Wednesday 25th September
THE HERALDRY OF THE INCORPORATED TRADES OF SCOTLAND
by Leslie Hodgson, Esq

Wednesday 16th October
ANNUAL GENERAL MEETING

Wednesday 30th October
NIDDERDALE YESTERDAY
by David Alred, Esq

Wednesday 13th November
Committee Meeting

Wednesday 27th November
SOME MORE YORKSHIRE FAMILIES
by Kenneth Dickinson, Esq

Wednesday 11th December
A CHRISTMAS QUIZ
An heraldic evening with a difference!! Come and enjoy the fun.

Programme : Spring Session, 2014

Wednesday 29th January
SKULDUGGERY IN EARLY BANKING
by Malcolm Lobley, Esq

Wednesday 26th February
BATH KNIGHTS
by Diarmid Pattinson, Esq

Wednesday 12th March
Committee Meeting

Wednesday 26th March
CORPORATE HERALDRY
by Alan Bacon, Esq and Alan Fennely, Esq

Wednesday 23rd April
BRUGGFORD (1415) AND WHITGREAVE (1444);TWO EARLY GRANTS OF ARMS
by John Titterton, Esq.

Programme : Autumn Session, 2014

Wednesday 24th September
SURVIVING RAILWAY HERALDRY
by Peter Marshall, Esq

Wednesday 15th October
ANNUAL GENERAL MEETING

Wednesday 22nd October
THE HERALDRY OF THE LORDS OF MAN AND THE GOVERNERS OF MAN
by Howard Connell, Esq

Wednesday 12th November
Committee Meeting

Wednesday 26th November
THE SCOTTISH MERCHANTS - THREE CENTURIES OF HERALDIC HISTORY
by James Floyd, Esq

Wednesday 10th December
A CHRISTMAS QUIZ
An heraldic evening with a difference!! Come and enjoy the fun.

Programme : Spring Session, 2015

Wednesday 28th January
SOME BRADFORD HERALDRY
by Ken Dickinson, Esq

Wednesday 25th February
ANNE LISTER OF SHIBDEN HALL
by Ms Pat Osbourne

Wednesday 25th March
REMNANTS OF A LOST LIFE
by Ms Jackie Depelle

Wednesday 29th April
MEMBERS EVENING
Members are asked to bring heraldric or related items that will be of interest to other members. Powerpoint facilities will be available

Heraldry Day : 9th May, 2015

To be held in the Bury Theatre at the Royal Armouries LEEDS
Cost £15 per head including lunch and parking fees
Please contact Terry Melia on 01422 248225 or e-mail terry@melia.org.uk

SPEAKERS
MAGNA CARTA - WHO WAS THERE?
by Malcolm Lobley, Esq.

HELD IN THE SADDLE? RICHARD IN BATTLE
by Tony Sims, Esq.

BAND OF BROTHERS, HERALDRY AT THE BATTLE OF AGINCOURT
by Miss Mary O'Regan.

HERALDRY IN OUR COUNTRY HOUSES PART IV
by Jim Winstanley, Esq.

Programme : Autumn Session, 2015

Wednesday 30th September
BANNERS AND BEASTS
by Jim Winstanley, Esq

Wednesday 14th October
ANNUAL GENERAL MEETING

Wednesday 28th October
SOME BRADFORD HERALDRY
by Ken Dickinson, Esq

Wednesday 12th November
Committee Meeting

Wednesday 25th November
TRANSPORT MIXTURE
by David Alred, Esq

Wednesday 9th December
A CHRISTMAS QUIZ
An heraldic evening with a difference!! Come and enjoy the fun.

Programme : Spring Session, 2016

Wednesday 27th January
REMNANTS OF A LOST LIFE
by Ms Jackie Depelle

Wednesday 24th February
PAST TIMES IN WEST YORKSHIRE
by Noel Moroney, Esq

Wednesday 9th March
Committee Meeting

Wednesday 30th March
THE HERALDRY AT OCKWELLS MANOR
by John Titterton, Esq

Wednesday 27th April
AGINCOURT 600
by Tony Sims, Esq

Heraldry Day : 14th May, 2016

To be held in the Bury Theatre at the Royal Armouries LEEDS
Cost £15 per head including lunch and parking fees
Please contact Terry Melia on 01422 248225 or e-mail terry@melia.org.uk

SPEAKERS
SOME YORKSHIRE - SCOTTISH HERALDIC LINKS
by Leslie Hodgson, Esq.

EAST INDIAMEN AND OTHER PIRATES
by Dr. Andrew Gray.

ECCLESIASTICAL HERALDRY
by Miss Mary O'Regan.

HERALDRY IN OUR COUNTRY HOUSES PART V
by Jim Winstanley, Esq.

Programme : Autumn Session, 2016

Wednesday 28th September
THE HERALDIC TOMB of the 7th and last EARL COWPER
by John Tunesi, Esq of Liongam

Wednesday 12th October
ANNUAL GENERAL MEETING

Wednesday 26th October
THE HERALDIC CEILING AT HOLY TRINITY CHURCH,BLACKBURN
by Chris Ward, Esq

Wednesday 9th November
Committee Meeting

Wednesday 30th November
WASHBURN VALLEY YESTERDAY
by David Alred, Esq

Wednesday 14th December
A CHRISTMAS QUIZ
An heraldic evening with a difference!! Come and enjoy the fun.

Programme : Spring Session, 2017

Wednesday 25th January
CELEBRATING CATHEDRALS
by David Calverley, Esq

Wednesday 22nd February
BRADFORD'S HERALDRY
by Ken Dickinson, Esq

Wednesday 29th March
AN HERALDIC JOURNEY
by David Hopkinson, Esq

Wednesday 26th April
MONKS AT ARMS: PUZZLES OF MONASTIC HERALDRY
by Andrew Gray, Esq

Programme : Autumn Session, 2017

Wednesday 27th September
THE ARCHBISHOPS OF CANTERBURY
by Mary O'Regan

Wednesday 11th October
ANNUAL GENERAL MEETING

Wednesday 25th October
AN HERALDIC NOAH'S ARK
by Rutha Titterton

Wednesday 8th November
Committee Meeting

Wednesday 29th November
UPSTAIRS,DOWNSTAIRS
by Jackie Depelle

Wednesday 13th December
A CHRISTMAS QUIZ
An heraldic evening with a difference!! Come and enjoy the fun.

Programme : Spring and Summer Session, 2018

Wednesday 31st January
MEMBERS' EVENING
Members are asked to bring any heraldic items that will be of interest to their fellow members

Wednesday 14th February
COMMITTEE MEETING

Wednesday 28th February
SKIPTON CASTLE
by Noel Moroney, Esq

Wednesday 28th March
HERALDRY IN JAMAICA
by Dr. Duncan Sutherland

Saturday 31st March
CHILDRENS DAY AT THE ROYAL ARMOURIES
Members are asked to support this event which is aimed at encouraging children to learn about Heraldry

Wednesday 25th April
A ROAD TO PUBLICATION
by Chris Helme Esq. B.E.M

Friday 11th May
VISIT TO BRADFORD CATHEDRAL & BRADFORD CITY HALL
This is a joint visit between the Yorkshire Heraldry Society and the Heraldry Society of Scotland

Saturday 12th May
HERALDRY STUDY DAY AT THE ROYAL ARMOURIES
This is the Twelfth Annual Heraldry Day to be held at the Royal Armouries

Wednesday 13th June
COMMITTEE MEETING

Wednesday 27th June
Afternoon meeting commencing at 2.00pm
HERALDIC ARTWORK
by Jim Winstanley Esq.

Wednesday 25th July
Evening meeting commencing at 7.15pm
HALIFAX HERALDRY AND ITS HISTORY
by Terry Melia Esq.

Wednesday 29th August
Evening meeting commencing at 7.15pm
THE HERALDRY OF FISH
by Malcolm Lobley

Wednesday 26th September
Afternoon meeting commencing at 2.00pm
AGM followed by speaker
HOLIDAY HERALDRY
by Ken Dickinson Esq.

Programme : Spring and Summer Session, 2019

CHILDRENS DAY AT THE ROYAL ARMOURIES


Members are asked to support this event which is aimed at encouraging children to learn about Heraldry

Wednesday 24th April
AN HERALDIC MISCELLANY
by David Krause,Esq

Saturday 11th May
HERALDRY STUDY DAY AT THE ROYAL ARMOURIES
This is the 13th Annual Heraldry Day to be held at the Royal Armouries

Wednesday 26th June
A GRAND DAY OUT
by Jackie Depelle

Wednesday 31st July
THE LOW MOOR EXPLOSION = 1916
by Geoff and Mary Twentyman

Wednesday 28th August
HERALDRY IN HISTORICAL RESEARCH-HOW IT HELPED ME
by David Brewer Esq.

Wednesday 25th September
SCIENTIFIC HERALDRY
by John Lydon Esq.

The Yorkshire Heraldry Society

                Lecture Programme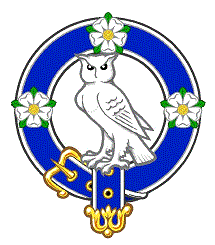 Click on badge to go back
PLEASE NOTE THE WHOLE OF THE 2020 LECTURE PROGRAMME BELOW IS CANCELLED UNTIL FURTHER NOTICE OWING TO GOVERNMENT INSTRUCTIONS BANNING GROUP ASSEMBLIES.
Programme : Spring and Summer Session, 2020
Wednesday 25th March
ANNUAL GENERAL MEETING and QUIZ NIGHT
by David Krause,Esq
Wednesday 29th April
UNEXPECTED STORIES FROM HISTORY
by Noel Moroney,Esq
Saturday 9th May
HERALDRY STUDY DAY AT THE ROYAL ARMOURIES
This is the 14th Annual Heraldry Day to be held at the Royal Armouries
23rd May
THE 500TH ANNIVERSARY OF THE FIELD OF THE CLOTH OF GOLD
THE YHS to assist the ROYAL ARMOURIES in this celebration
Members are asked to support this event which is aimed at encouraging children to learn about Heraldry
Wednesday 10th June
Committee meeting

Wednesday 24th June
HOLIDAY MEMORIES FROM THE PAST
by Chris Helme, Esq.B.E.M.
Wednesday 29th July
THE DUXBURY LECTURE - THE LAST PRINCE(PRINCE JOHN AND THE GIRL FROM HALIFAX)
by David Glover, Esq.
Wednesday 26th August
CIVIC ARMS IN YORKSHIRE
by Terry Melia, Esq.
Wednesday 30th September
HERALDRY OF THE AXIS POWERS - PART 1 GERMANY
by Malcolm Lobley Esq,