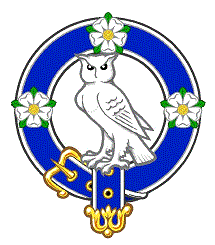 Click on badge to go back
A Brief History of the Society
An evening class for Heraldry was offered at Swathmore Adult Education Centre in Leeds . The tutor was George Blatchford. He co-opted Wilfred Duxbury to provide the slides to illustrate the lectures.
The course was such a success that the classes were extended. When the last session closed in 1971, an evening visit to Temple Newsam House was planned. Before dispersing for home, a vote was taken and the Leeds Heraldry Society was unanimously initiated. The purpose of aiding and encouraging the study of Heraldry was our aim.
We soon found we had experts in many branches – local families, railways, brass-rubbing, church monuments and genealogy.
All members shared their knowledge and provided talks which were carefully researched and illustrated. So the magazine Aspects came into being – to put such information into print. Evening visits were added to the agenda thanks to car sharing. An outings secretary organised more distant visits and weekend excursions. An extended catchment area meant that in 1987 our name changed to The Yorkshire Heraldry Society.
New editors for Aspects relaunced the magazine, providing wider scope of contribution. Other societies exchanged speakers. Links with societies abroad were forged. The friendly atmosphere and mutual regard for knowledge makes every member and visitor most welcome.
Mabel Duxbury-Membership Secretary
August 2002